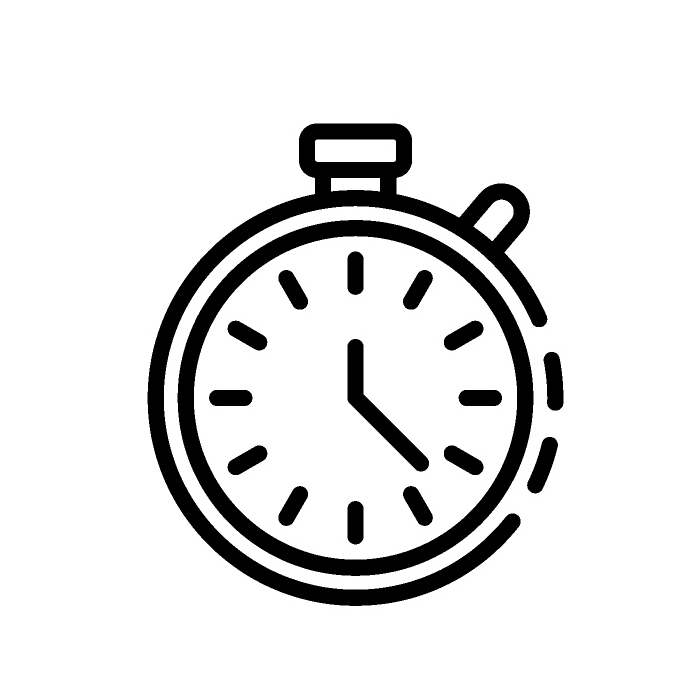 The language of the training will be English. The course will be limited to a small group of participants (maximum 30). This small number of participants will facilitate interactivity, discussion, and exchange of practices.
Duration of the course is 120 hours as it corresponds to the minimum officially required to obtain the EPLC.
The course will run from September 2022 to July 2023.

Face-to-face training
Online training
Examination
28 - 29 September 2022
Trier/Luxembourg
Modules
Content
Training activities
MODULE 1
BASICS OF EU LAW
Part 1
(Part 2 will be offered online)

Roles of the CJEU in the context of the UPC/national courts

Training on the role of the CJEU


Dinner and a night in Trier


Transport to CJEU in Luxembourg, briefing and hearing, guided tour of the CJEU



13 - 17 March 2023
Trier
Modules
Content
Training activities
MODULE 4
THE UNITARY
PATENT:
REGULATIONS 1257/2012 and 1260/2012


Enhanced cooperation


Translation regime


Unitary character


Coexistence with national systems


Rights conferred and limitations


Licences


Exhaustion


Role of EPO



Interactive sessions/
practical exercises

MODULE 6
INTRODUCTION TO THE UNIFIED
PATENT COURT


Legal status of the UPC


Sources of law applicable to the UPC


Structure of the Court and the divisions


Jurisdiction and competences


Transitional period


The link between the UPC and the unitary patent



Interactive sessions/
practical exercises

10 - 15 July 2023
Trier

Modules
Content
Training activities
MODULE 7
INTRODUCTION TO THE UPC RULES OF PROCEDURE


General rules before the Court of First Instance and the Court of Appeal, including official codes of conduct: formal requirements, parties, and representation as well as intervention, calculation of time periods, fees and legal aids, stay of proceedings


The language regime


Procedure before the Court of First instance


Procedure before the Court of Appeal


Enforcement of decisions


Court costs



Interactive sessions/
practical exercises

MODULE 8
PRACTICE AND CASE MANAGEMENT BEFORE THE UPC


Preparing for written procedure: infringement actions, revocation actions, actions for declaration of non-infringement, actions for compensation for licences


Advice on settlement


Preparing for Interim procedure


Preparing for oral procedure


Producing evidence: witnesses and experts, means of evidence


Asking provisional measures (injunctions, preservation of evidence) and filing a protective letter


Raising language issues


Application for leave to appeal and procedure before the Court of Appeal


Damages actions

Interactive sessions/
practical exercises including mock trials, role play and advocacy exercises

15 July 2023
Trier
EXAMINATION

Written examination


Oral examination



Online courses
Available from September 2022 to September 2023
Modules
Content
Training activities
MODULE 1
Part 2
BASICS OF EU LAW


Evolution and constitutional foundations of the EU


Scope of the EU's competences


Legal acts of the EU, the hierarchy among them and their legal value


Other sources of EU law (general principles, jurisprudence) and their role in the legal system


Roles of the various institutions in the EU decision-making process and the decision-making itself


Application of EU law


Fundamental rights in the EU legal order and in the ECHR/li>

Relevant substantive law of the EU (internal market and the four freedoms)



E-presentations and
tutorials

MODULE 2
PRIVATE LAW


International jurisdiction: Brussels I and Brussels Ibis


Cross-border enforcement of judgments


Alternative Dispute Resolution with a special focus on Online Dispute Resolution


Applicable law to contracts and torts: Rome I and Rome II


Private law, especially contract law and tort law, including aspects of European, continental and common law


Private International law on transfer of IP rights and accessory rights (priority rights)



E-presentations and
tutorials

MODULE 3
PATENT LAW IN THE EU

Biotechnological inventions and plant variety rights: law and case law from the CJEU


Supplementary protection certificates: law and case law from the CJEU


Competition law and patent law (focus on high technologies and pharmaceutical sectors): patent settlements and patent abuse under Article 102TFEU, compulsory licences, FRANDS, agreements contrary to Article 101 TFEU, unfair competition


Relationship between patent law and other IP rights: copyright, design, utility models, trade secrets


European harmonisation of patent law and other IP Rights as a result of TRIPS under the jurisdiction of the CJEU



E-presentations and
Tutorials

MODULE 5
ENFORCEMENT OF RIGHTS


Civil and border measures: Directive 2004/48 and Regulation 608/2013


Procedural rules of the EU criminal justice framework and Institutional issues and cooperation mechanisms (Europol, Eurojust, EJN)


Cross border patent infringement


Patent infringement and patent nullity proceedings in several contracting Member States


Litigation patent strategies in Europe

E-presentations and
Tutorials

EXAMINATION
Written examination: Multiple choice questions, as well as drafting of procedural acts, submissions, drafting decisions based on case materials
Online examination: quiz and prepared works (e.g. mock trial briefs and written assignments)
The oral examinations will take place at the end of the course, on the last Saturday. The full examination will take the following form:

Portfolio

evaluation of assignments, draft decisions, peer review, and other submissions during the course period

Oral examination

cross-examination by a jury and other party in order to assess the knowledge and skills in litigation

Written examination

multiple choice questions, drafting of procedural acts or submissions, drafting of decisions based on case material (using TestVision)
The certificate will be delivered to the recipient per post within five weeks after completion of the examination.